900+ IM Boards Style Questions
Each of our questions reinforces key concepts addressed by the Internal Medicine Shelf Exam and ABIM Board exam.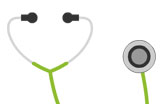 Animated Video Explanations
Each question features a video explanation. We make our explanations concise so you can get the most out of your study time.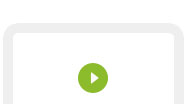 Personalized Dashboard
Keep a pulse on your performance without the hassle of mental notes. Detailed metrics on your progress are only a click away!



The Knowmedge animation videos are simply priceless in helping the exam takers to comprehend complex concepts and retain them longer.
-- KMH, MD




This is the best question-answer format available... Amazing that it has taken this long for someone to put the work in to do board reviews right.
-- Diane, Internist, Nevada






You have created an outstanding tool for study and review... I have shared the Pearls with the residents, with great feedback. I am so impressed with everything about this product!
-- Anonymous, Internist, Illinois





FROM THE BLOG
"Introducing the Knowmedge Refer-A-Friend Program!"
Read more ›