Board Review Questions
Prep for the boards and reinforce concepts with flashcards & mnemonics. Learn more about the
IM
or
PANCE / PANRE
or
ABFM
QBank.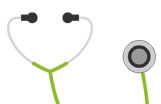 Exam Review Flashcards
Over 7,000 flashcards designed to help you learn and retain knowledge for the boards!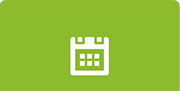 Medical Mnemonics
1,500+ medical mnemonics searchable by discipline, system or keyword. Save, share, and create your own!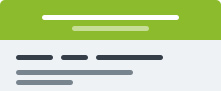 I passed and owe your study questions a lot of credit. I am in your debt of such a good review for the boards. You know, even though I took Conrad Fischer's course, your review in my opinion was the big thing that made a difference.
-- Pulmonary and Critical Care Medicine Fellow / UC Irvine Medical Center




This is the best question-answer format available... Amazing that it has taken this long for someone to put the work in to do board reviews right.
-- Diane/ Internist/ Nevada






You have created an outstanding tool for study and review. This is one of the best I have ever seen. I gain so much from this wonderful study tool and I have shared the Pearls with the residents, with great feedback. I am so impressed with everything about this product!
-- Internist / Chicago, IL





KNOWMEDGE IS AWESOME!!!!!! Thank you so much! The 2014 ABIM scores are out and after a fifteen (15) year battle I FINALLY PASSED and I owe so much of my success to Knowmedge! Thank you again for your great platform.
-- R.A. / Internist




Knowmedge is an amazing resource! The format of the questions paralleled the real exam! The video explanations were amazing as my retention of the material dramatically improved.
-- Shahruq / Hospitalist / Phoenix, AZ






I passed the boards! I definitely could not have done it without the amazing materials that your company provided me. Your product was extremely helpful. Thank you guys for a great product. Much respect as it's hard to find an innovative yet effective product these days.
-- Brian / Chief Resident / Cedars-Sinai Medical Center




FROM THE BLOG
"ABIM Dermatology Question of the Week: 22-year-old male with hair loss"
Read more ›