PANCE / PANRE Flashcards
Over 3,000 practice PANCE / PANRE Flashcards
Test your Knowmedge with a few a sample Flashcards below
This introductory price will only be available for a short time. Lock it in now while it's super low!

BUY NOW
Study with over 3,000 PANCE / PANRE Flashcards
The Knowmedge PANCE / PANRE Board Review Flashcards set is filled with direct questions, as well as True / False and fill-in-the-blank cards. You will also find images in many of the answers!
Retain key facts through spaced learning repetition
You've probably heard the phrase "Repetition is the key to success". The Knowmedge spaced learning algorithm will tell you not only what to repeat but when to repeat it! It's a truly personalized learning experience focused on making sure you retain what you study.
Learn more about the science behind spaced learning.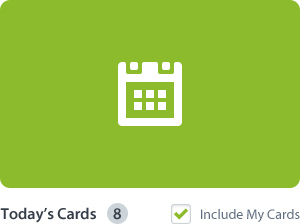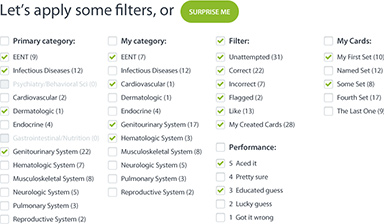 Find the Flashcards you're looking for with ease
Struggling with cardiology? We got you covered. Filter your Flashcards by subject and practice only the ones you want. The PANCE / PANRE Flashcards set contains over 3,000 Flashcards covering all the major subjects.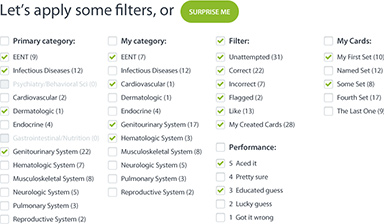 Create or upload your own sets of Flashcards!
Do you keep your own Flashcards in Excel? Through Knowmedge, you can upload all the cards you want, save your own sets and practice them whenever and from wherever you want!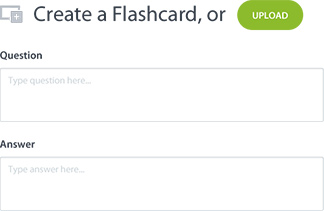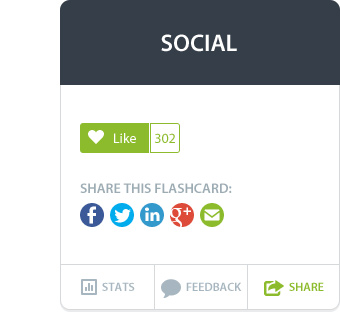 Share your favorite Flashcards with friends!
Challenge your friends with the Knowmedge PANCE / PANRE Flashcards. Share your favorite through email or on any of the major social media platforms!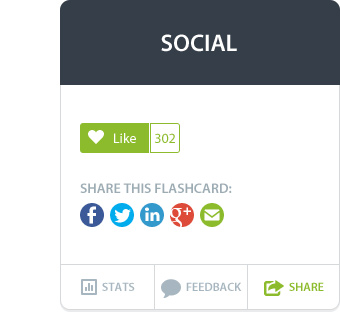 See how you stack up against your peers!
Ever wonder how you're doing compared to your peers? Every single one of our Flashcards come with stats to show you how your peers performed on that particular card, and our Dashboard shows you how your peers are performing overall.