ABIM Exam Prep: The "Power" of Knowing Your Reflexes
When preparing for the ABIM Internal Medicine board examination, realize that noting the reflexes mentioned in a clinical vignette can serve as a high-yield clue and often help narrow down the differential. Here is a list of 15 common medical conditions from the ABIM Learning Objectives and their associated reflexes.

In true Knowmedge style, let's first show you a concise, colorful slide: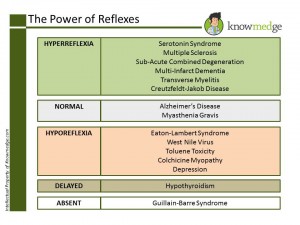 Figure 1: Common ABIM Reflexes (click image to enlarge)

HYPERREFLEXIA

1. Serotonin Syndrome (when SSRIs are combined with MAO inhibitors OR tramadol OR linezolid OR triptans)

2. Multiple Sclerosis

3. Sub-Acute Combined Degeneration

4. Multi-Infarct Dementia

5. Transverse Myelitis

6. Creutzfeldt-Jakob Disease (CJD)

NORMAL REFLEXES

7. Alzheimer's Disease

8. Myasthenia Gravis

HYPOREFLEXIA

9. Eaton-Lambert Syndrome

10. West Nile Virus

11. Toluene Toxicity (glue sniffing)

12. Colchicine Myopathy

13. Depression

DELAYED REFLEXES

14. Hypothyroidism

ABSENT REFLEXES

15. Guillain-Barre Syndrome

Do you know any others? Please share with us below. We always love learning new medical facts and helping others prepare for the ABIM exam.