Medical Mnemonics: Tool for assessing CAP severity – SMART COP
It's Medical Mnemonics Monday! Regardless of whether you're studying for your ABIM board exam, USMLE Step exams (or any other medical board exam), it's important to understand Community Acquired Pneumonia (CAP). Today we focus on assessing the severity of CAP, which can be remembered by the mnemonic SMART COP.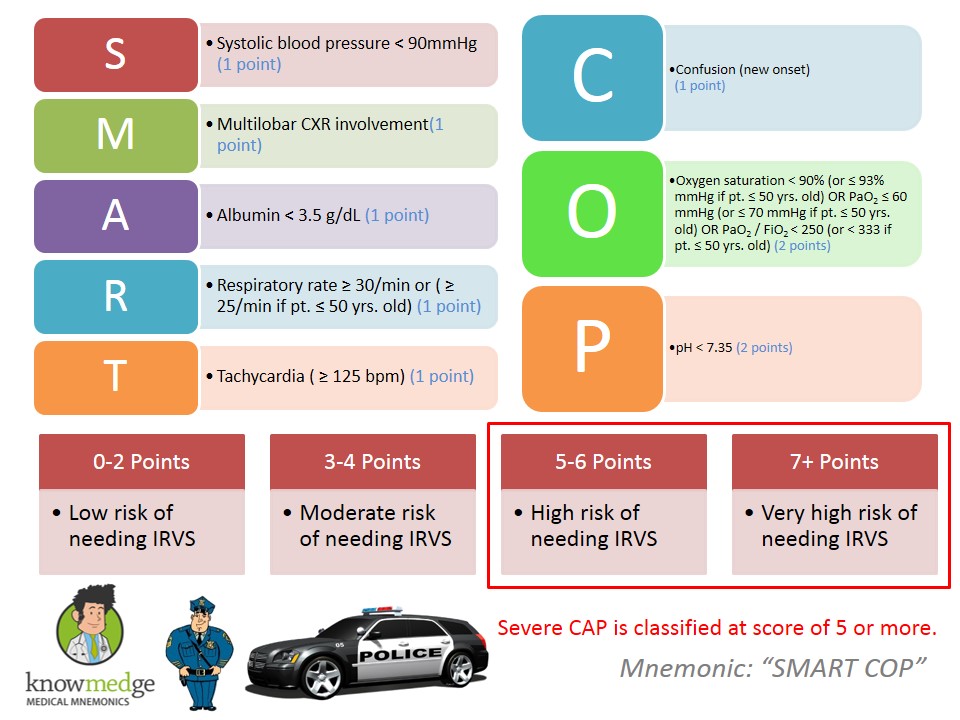 Source: http://cid.oxfordjournals.org/content/47/3/375.long

You can see a list of our previous Medical Mnemonics here.